Welcome to ThinkHolmes.com
Holmes was founded in 1974 and began as a quick printing franchise. Today Holmes is a technology driven PRINTING and MARKETING solutions company. We are dedicated to helping companies and organizations grow through our services and solutions. Everything we do is designed to reach your target audience, create loyal customers and improve sales while streamlining the process. We achieve this by providing a comprehensive combination of creative concept design, variable data printing, data driven content management, traditional printing and fulfillment solutions.
Think • Execute • Improve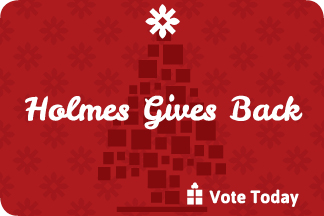 How do you answer these questions about your company or business? What business are you really in?

http://t.co/kb22izOWTM

Please watch this short video to see what we're doing to improve our community and take 30 seconds to vote.

http://t.co/gAxvyHpwrG

!
---